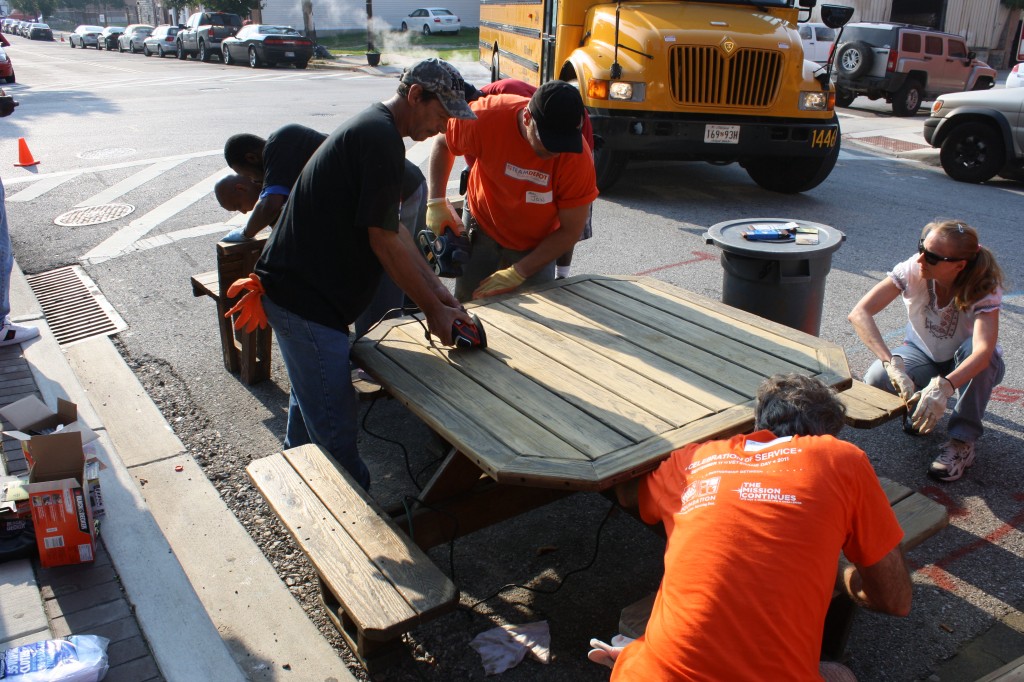 We believe recovery requires a highly structured, therapeutic environment to learn a new way of thinking and living. We focus on building life skills, which enable our men to take responsibility for their lives.
We provide support for:
We believe that the therapeutic community approach is a powerful tool for recovery involving healing and individual change that will lead to a new way of thinking and living.
After completing our program, most alumni are living independently, have a steady source of income and/or are enrolled in college. Alumni hold jobs at local businesses, nonprofits, museums, hospitals and airports. With our partner organizations we offer additional resources such as healthcare, education, employment and rehabilitation.
Every dollar spent on recovery today saves society countless dollars in the future.
We are always in need of non-perishable food, men's clothing, bed linens, toiletries, bus tokens and other supplies. For examples of our high priority items, visit our Amazon Wish List.
Fundraisers are a great way to show your support for the men in our program.
Volunteers are key to our mission and program. Our volunteers serve meals, arrange group activities and trips, and lead educational programs or counseling sessions. The possibilities are endless for you to get involved!
Hire a Resident or Graduate
Empower a resident or graduate to feel the self-worth and independence that comes from earning an income that he will need to support himself and his family.
Do you have a skill, passion or area of expertise that can help our residents continue on their road to recovery? People with all skill sets and backgrounds are needed to allow us to continue our mission.
For donations and fundraising, contact Kim (ext. 207)
For volunteer opportunities, contact Todd (ext. 101)